EFFECTIVE IMMEDIATELY
All trash AND recyclables MUST be in barrels including cardboard. Covid-19 can live on a variety of surfaces. We will not pick up any loose material including cardboard.
RECYCLING: loose but must be in a barrel or recycling bin. No bags allowed for recycling. No loose cardboard. 
TRASH: bags but still must be in barrels. 
No large or loose items. EVERYTHING must be in a barrel. 
Please consider the safety of our workers. We are considered essential employees from the Department of Public Health and we ask you to help maintain the health and safety of our team.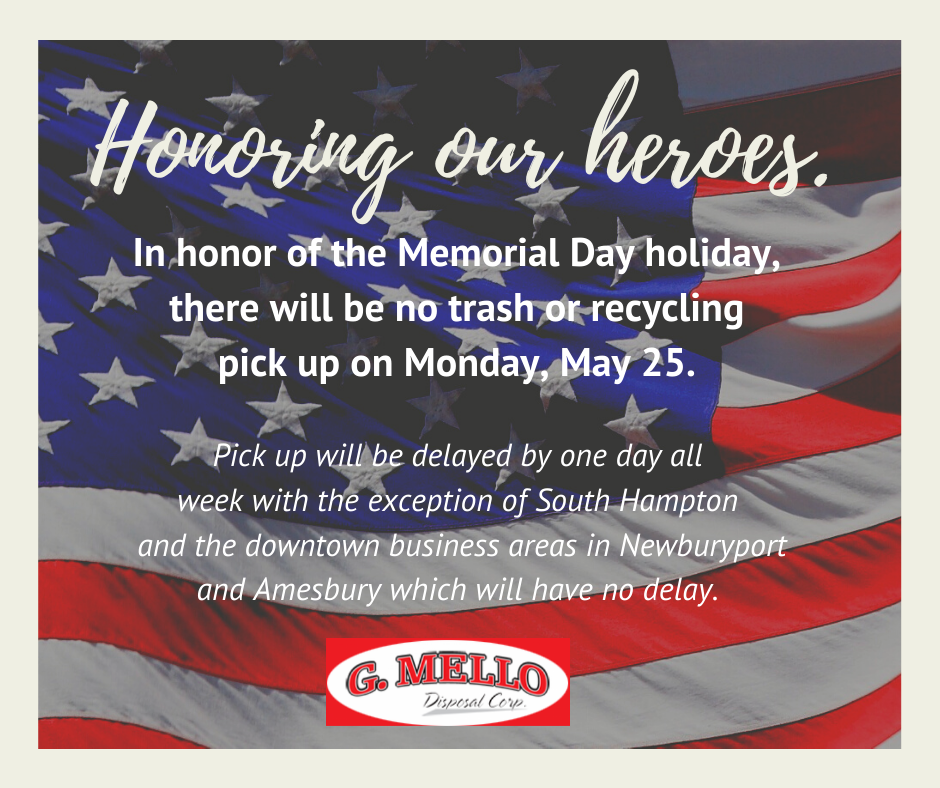 Reduce, Reuse & Recycle!

(Click image to enlarge)
Your trash is picked up weekly. Please be sure to recycle whenever possible. Excessive recyclables in your trash barrels will result in your trash being rejected.
Each residence is limited to FOUR BAGS or TWO BARRELS per week. Fines will be charged for over limit fees. Remember the best way to keep the Town's costs down is to RECYCLE!
Curbside Recycling Is Even Easier!
The Town of West Newbury uses single stream automated recycling. All curbside recycling can be placed in the same recycling bin. You may purchase a wheeled, 64-gallon recycling toter from G. Mello Disposal for $70 (while supplies last). To purchase a toter, please call the office at 978-352-8581.