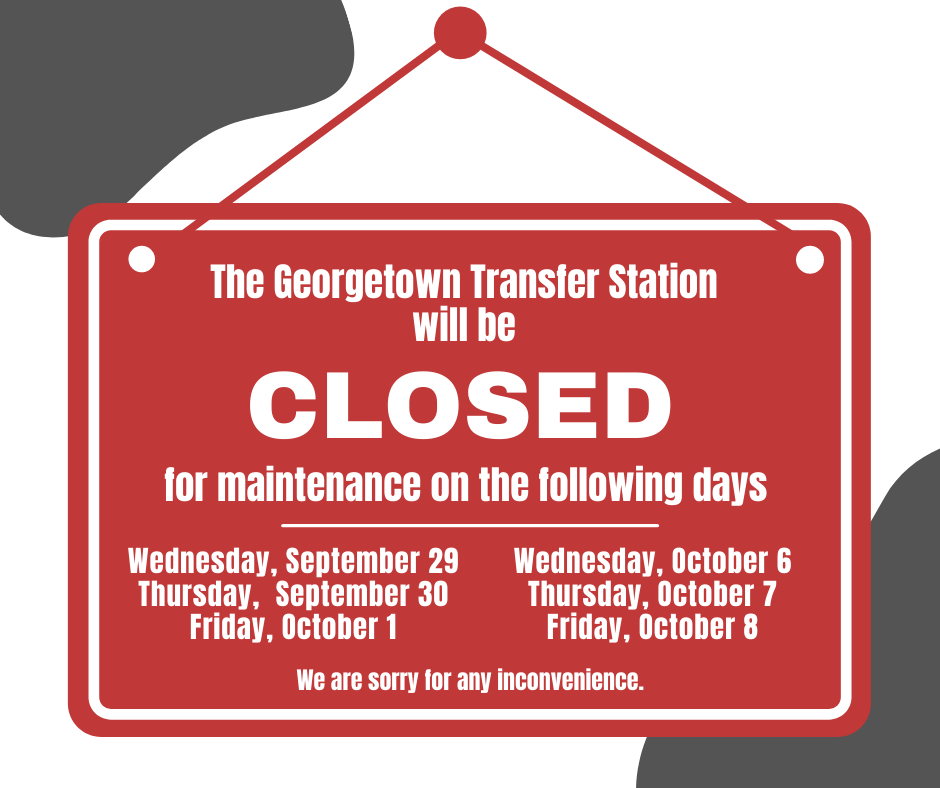 The Georgetown Transfer Station will now be closed to commercial customers and contractors on Fridays, Saturdays and Sundays. In addition, we will close as soon as we have hit our limit each weekday without notice. We are very sorry for any inconvenience.
Transfer Station
G. Mello Transfer Station
203 East Main Street, Rte 133
Georgetown, MA
The G. Mello Transfer Station, located at 203 East Main Street (rt. 133) in Georgetown, offers residents, non-residents and commercial customers a safe, clean and environmentally friendly location to dispose of all solid waste and recyclables.
The facility accepts all solid waste, aside from hazardous materials, and offers separate recycling areas for newspapers, glass, tin, aluminum and plastics #1 through #7. Customers may dispose of waste based on a per bag or barrel cost or by a per ton rate, prorated with no minimum charge, with our state-of-the-art vehicle scale. 
Please note: effective immediately there will be an increased cost to dispose of mattresses at the Transfer Station. Cost will now be $50 each. 
Monday – Thursday
7:30 a.m. – 3:00 p.m.
Friday, Saturday, Sunday
7:30 a.m. – 12:00 p.m.
For more information on the Transfer Station email us at [email protected]
Visa and Mastercard Accepted